Press Release, October 18, 2022
American Realty Advisors Core Fund Earns 5-star GRESB Rating for Second Straight Year

The firm's core fund placed first in Management among Americas funds.
Los Angeles, CA (October 18, 2022) – American Realty Advisors' core real estate commingled fund has earned another 5-star rating from GRESB1. The fund scored an 89 in its 2022 assessment, which grades environmental, sustainability, and governance performance data for over $6.9 trillion assets under management. The rating highlights ARA's commitment to integrating Environmental, Social, Governance, and Resiliency (ESG+R) best practices into its investment strategy as part of its pursuit of attractive long-term returns for investors and aligning its business activities with the broader interests of society.
This is the ninth year ARA's core fund participated in the assessment; the 89 score reflects the firm's continued progress and commitment to ESG+R. A major highlight of the fund's 2022 assessment is the first-place score in the management category within the Americas, which contained 484 total funds. Overall, the fund outperformed its peer group of 56 diversified core funds in every scored category including leadership, policies, risk management and assessment, data monitoring and review, and building certifications. ARA is ranked second nationally out its national peer group and sixth out of 101 participating diversified core funds in the Americas.
Dominique Hargreaves, Director of Sustainability and Corporate Social Responsibility at ARA, said the high score, 5-stars, and first-place management ranking can be attributed to ARA's continued focus on incorporating ESG+R strategies at both the fund and firm levels. She pointed to due diligence in governance, holistic environmental practices in asset management, stakeholder engagement, examining climate risks, and supporting responsible labor practices as key contributing initiatives.
"Thanks to the efforts and collaboration from our leadership, staff, and partners, ARA's core fund had another strong year, maintaining its second-place ranking and five-star rating," Hargreaves said. "We continue to look for opportunities to save energy, water, and divert waste to reduce spending to benefit our investors and the properties we manage on their behalf. I'm also supremely proud of the first-place ranking within the Americas for our fund's management score."
In addition to its GRESB results, ARA has already met its 10-year sustainability goals in the areas of energy, water, and emissions reduction, established in 2017, and is on pace to achieve a fourth (waste reduction) target ahead of schedule.
ARA has certified 9.2 million square feet as LEED2 and over 9.1 million square feet as ENERGY STAR®3. The entire portfolio is utilizing the U.S. EPA ENERGY STAR Portfolio Manager to track energy use.
Social initiatives in the ESG+R program include ARA's Tomorrow's Real Estate Leaders undergraduate program, an initiative focused on promoting diversity in the real estate industry. In addition, ARA promotes a robust employee health, wellness, and education program for staff, as well as a comprehensive tenant engagement program. The ARA Charitable Foundation continues to support efforts to address homelessness, food insecurity, and social justice.
Stanley Iezman, ARA's Chairman and CEO, says the firm maintains its established commitment to effecting positive environmental change, serving clients in an ethical manner, and promoting diversity, equity, and inclusion.
"ARA's ESG+R program is growing stronger every year, confirmed by our GRESB assessment, sustainability achievements, and expanded social programs," Iezman said. "The tremendous progress of meeting three of our sustainability targets years ahead of schedule is a huge accomplishment for our firm and serves as a catapult to future initiatives. We could not have achieved this success without our team and ESG+R partners' dedication to our mission and values. We will continue to push our ESG+R program forward as we work to create a positive impact on the environment and the communities we serve while creating value for our investors."
ARA is a signatory to the United Nations Principles for Responsible Investment (PRI), has aligned with six of the 17 United Nations Sustainable Development Goals, and has partnerships with sustainability groups and organizations including US Green Building Council, ENERGY STAR, Global Reporting Initiative, Institute of Real Estate Management, Center for Active Design, Carbon Lighthouse, Black Bear Energy, Aveole, and Coastal Risk, among others.
ABOUT GRESB
GRESB is a mission-driven and industry-led organization providing standardized and validated Environmental, Social, and Governance (ESG) data to financial markets. Established in 2009, GRESB has become the leading ESG benchmark for real estate and infrastructure investments across the world, used by more than 170 institutional and financial investors to inform decision-making. For more information, visit GRESB.com.
Discover More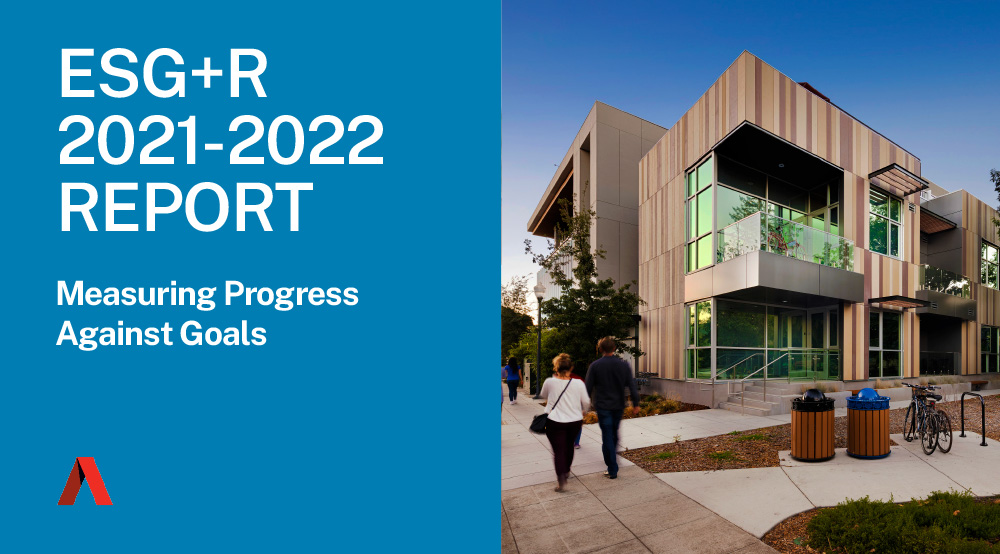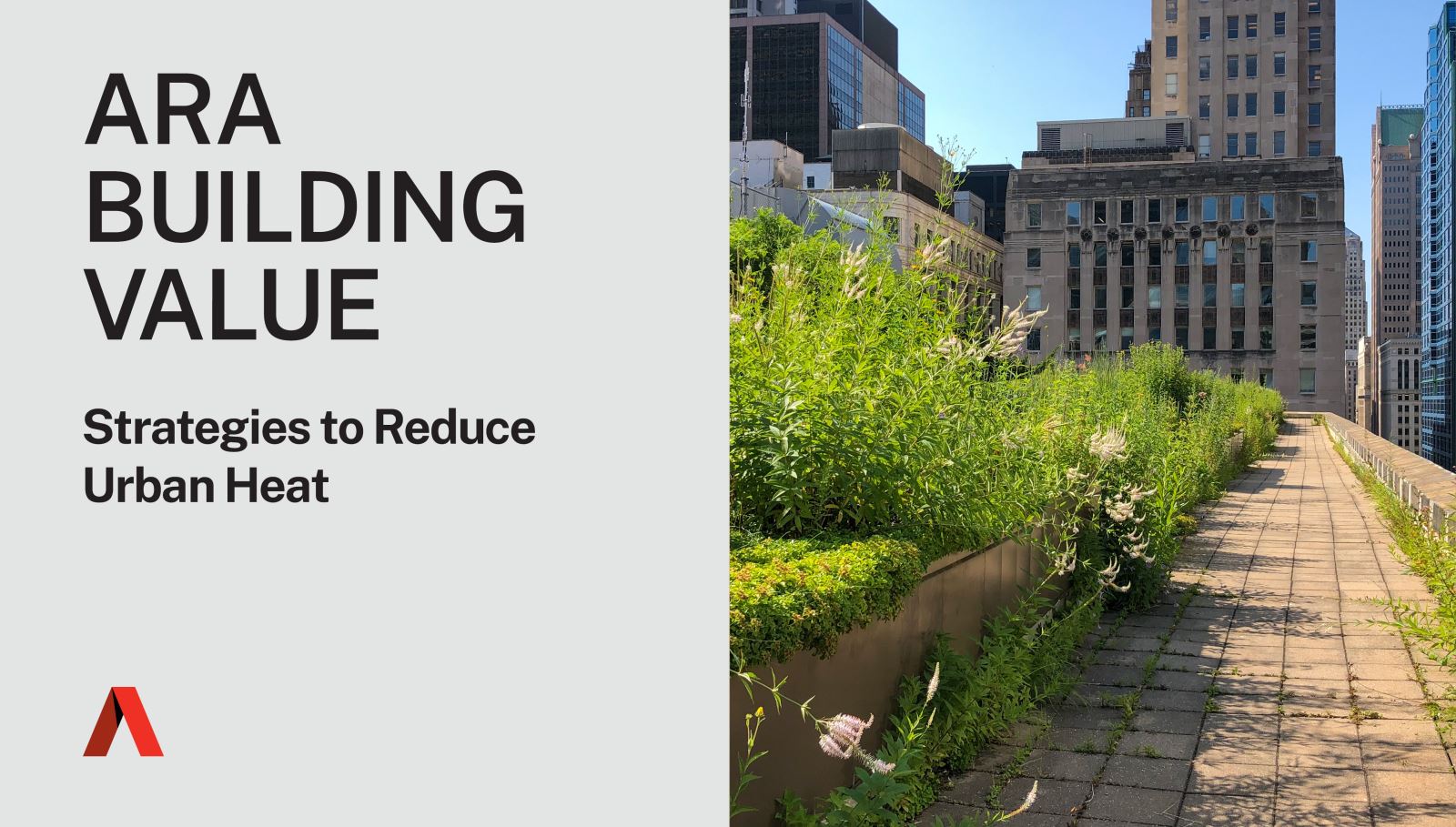 ---
Notes

1 GRESB B.V. (GRESB) created and tabulated each of a fund's scores, which covers activities taking place during such calendar year and is typically released on or around October 1 of the following year after materials for a fund are submitted to GRESB. In order to obtain a rating, a fund must pay a participation assessment fee per submission to GRESB.
2 LEED certifications are conveyed by Green Business Certification Inc. and require a project registration and certification fee. Certification summary statistics cover all properties certified as of December 31, 2021.
3 ENERGY STAR certifications are conveyed by the U.S. Environmental Protection Agency and are given on an annual basis so must be certified year to year. Certification summary statistics cover all properties certified as of January 4, 2022.