News, July 14, 2021
ARA's Latest ESG+R Annual Report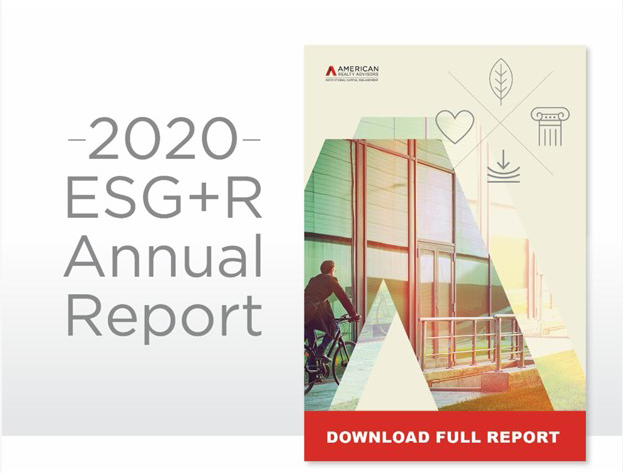 We are excited to share the ARA 2020 ESG+R Annual Report, which outlines our many achievements and sustainability-driven initiatives completed during the year. At ARA, we are committed to acting in the best long-term interests of our clients and to being responsible citizens in the communities in which we live and work. Our dedication to implementing Environmental, Social, and Governance plus Resiliency (ESG+R) initiatives was even more important during the unprecedented events of 2020. Please read about how our team rose to meet challenges and implemented positive programs and procedures to provide real value to our clients and promote a heathier world for all of us.
Highlights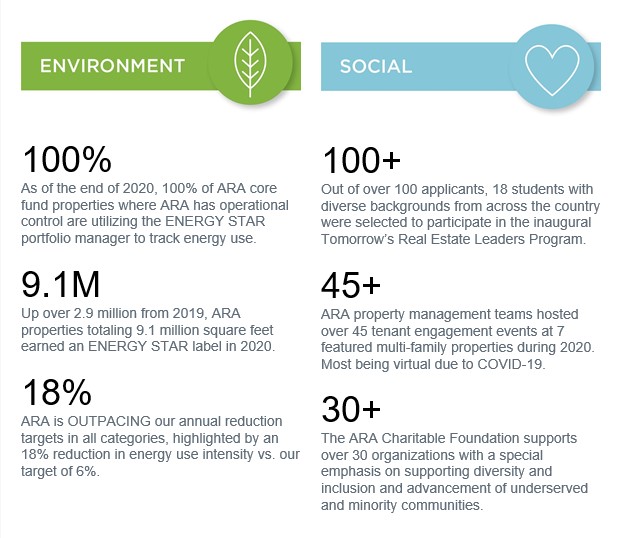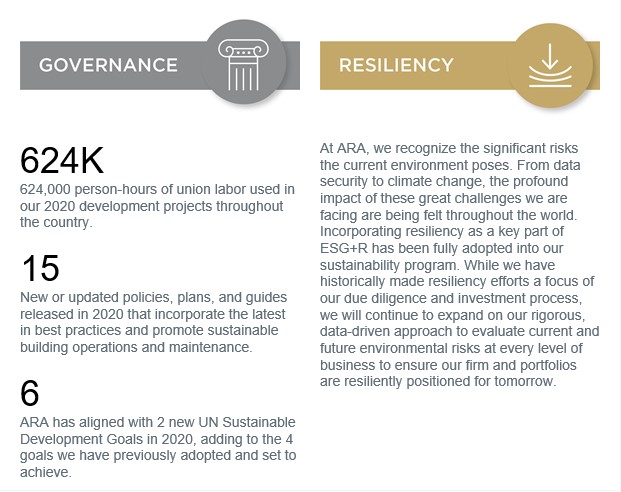 By evolving and expanding our ESG+R program, we will be putting in place the pillars that will hold for a more resilient and sustainable future.
Download the PDF to find out more...