News, December 19, 2019
ARA's 2019 Holiday Service Day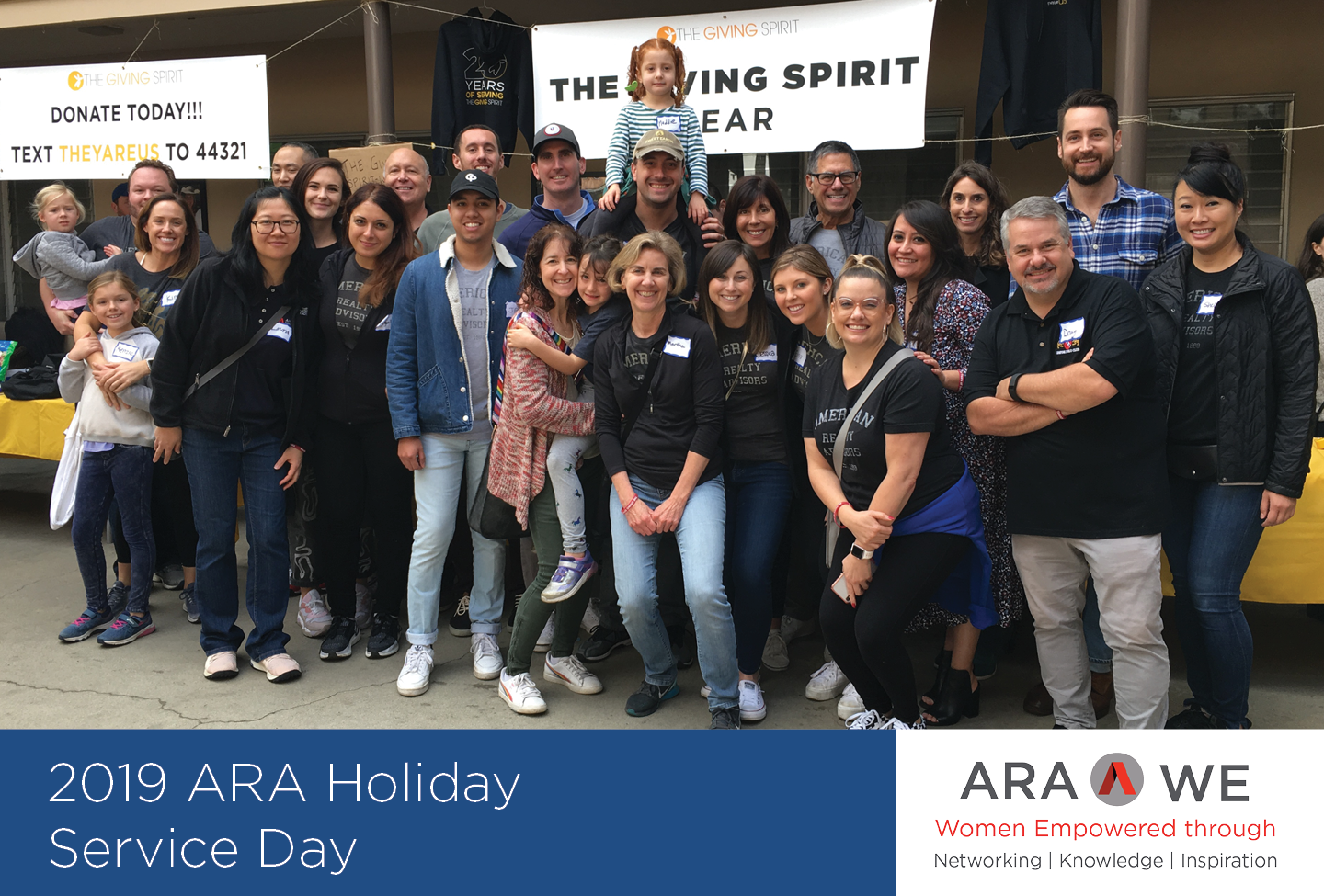 American Realty Advisors recently completed its 2019 holiday service day, held on Saturday, December 14th. ARA's participation was coordinated and sponsored by ARA WE, the firm's professional women's network. This year's outreach project was a volunteer day with The Giving Spirit, an organization who has a prominent role in serving to mitigate the effects of homelessness in Los Angeles.
Over 30 ARA volunteers participated in the event and contributed to packing over 2,700 survival kits for the growing population of unsheltered men, women, and children. The kits contained over 70 individual items, providing sustenance and in many cases survival necessities to those living on the streets of Los Angeles. The efforts of this incredible organization and its many local volunteers have positively impacted the lives of the homeless from DTLA to Santa Monica and places in between.
In line with ARA's core value of Corporate and Community Responsibility, and in addition to our volunteer service, the ARA Charitable Foundation made an impactful financial contribution to the cause.
The Giving Spirit celebrated its 20th Anniversary in 2019 and Saturday's event included a ceremony attended by Los Angeles Mayor Eric Garcetti and Los Angeles City Councilmember Mike Bonin who spoke about The Giving Spirit's important work and thanked its dedicated staff, longtime volunteers and community supporters.
For more information on The Giving Spirit, please visit: www.thegivingspirit.org
And to learn more about ARA's Community Outreach check the ARA webpage here: www.aracapital.com/charitable