News, December 18, 2018
ARA Gives Back During the Holiday Season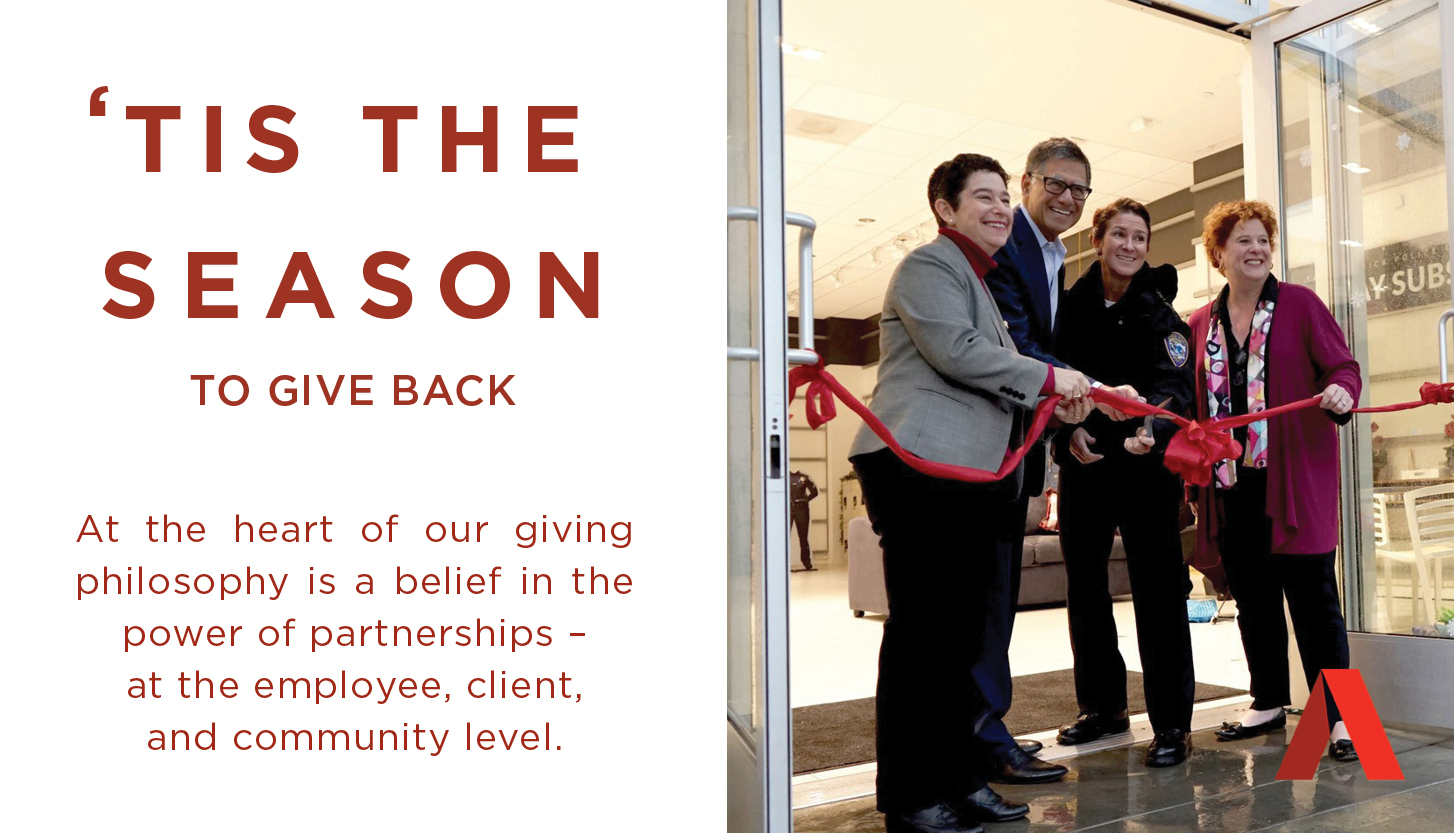 American Realty Advisors has partnered with the Santa Monica Police Department (SMPD) to provide space in one of the properties which ARA owns in Santa Monica, California for their holiday outreach substation. This partnership is a way to show support for the community and to interact directly with the visitors and shoppers to Santa Monica which is part of the SMPD to have true outreach in our local community.
In line with our core value of Corporate and Community Responsibility, we hope this space provides holiday shoppers an enjoyable way to learn and interact with the SMPD this holiday season.
The Santa Monica Police Department Holiday Substation offers a vibrant environment for department personnel to work from and for visitors of Santa Monica and holiday shoppers to enjoy. The substation will operate as a fully functioning space for officers.
The substation will also offer a 'Coffee with a Cop' Cafe to meet with officers and become familiar with the dept., a display area to view tech resources and equipment used by officers, weekend gift-wrapping services, and a package valet for shoppers to safely lock and secure their purchases.
Pictured Above (left to right): Katie Lichtig, Santa Monica Assistant City Manager and COO, Stanley Iezman, ARA Chairman and CEO, Cynthia Renault, Chief of Police, and Kathleen Rawson, CEO of Downtown Santa Monica, Inc.
To read the full SMPD press release click here.
To learn more about ARA's Community Outreach visit our website at www.aracapital.com/charitable